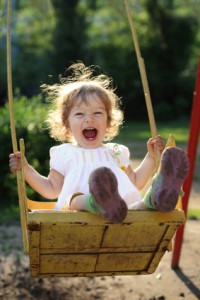 The Pediatric Occupational Therapist's Role in Treating Sensory Processing Disorders
According to the American Occupational Therapy Association (AOTA), "occupational therapy is concerned with" a child's ability to participate in daily life activities or "occupations."  Through an understanding of the impact of disability, illness, and impairment on a child's development, play, ability to learn new skills, and overall occupational performance, occupational therapists design interventions that promote healthy development, establish needed skills, and modify environments to prevent further disability."
An occupational therapist is a licensed allied health professional, with a Master's degree. In Richardson occupational therapy for children is available at Speech & Occupational Therapy of North Texas.
With the pediatric population,  an occupational therapist (OT) is instrumental in addressing challenges associated with sensory processing disorders (SPD).  Treatment for SPD is  highly individualized and determined following a detailed assessment, parent interview, and/or several treatment sessions with the child.  Vestibular/proprioceptive input, tactile stimulation tasks, and weighted/compression garments are often utilized during treatment, as well as self-regulation exercises that encourage children to be more aware of their reactions and cope with sensory experiences more appropriately.  These tools, combined with parent involvement and carry-over of activities/suggestions to other environments (ie: home and school), can assist in creating a means by which a child may overcome and/or manage their sensory deficits so that they may live a more functional, comfortable life.   An OT with sensory experience is the qualified professional to implement these strategies and then train others for carryover into other settings.
If you have concerns about your child's fine motor skills or sensory processing, complete the developmental survey at www.speechandot.com.  An experienced therapist will contact you to discuss your results free of charge.