Speech & Occupational Therapy of North Texas – Serving the communities of Allen, Carrollton, Celina, Frisco, Garland, Little Elm,  McKinney, Melissa, Murphy, Plano,  Prosper, Richardson, and Wylie
In business since 2001, Speech & Occupational Therapy of North Texas has provided excellent pediatric therapy to our community for over a decade. It has always been our goal to create a nurturing and welcoming environment for clients and families.
Each of our locations strives to keep a personal small clinic atmosphere, while at the same time providing the highest quality evidence-based treatment and family training. While we want to remain personal in our services, we couple this goal with up-to-date information technology systems demanded by healthcare today.
Autism Awareness is Important! Contact Your Legislators!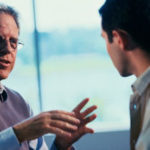 April, which is Autism Awareness Month, is almost upon us!   As a practice comprised of pediatric therapists who evaluate and treat many children on the autism spectrum, Speech & Occupational Therapy of North Texas is grateful for national recognition of this developmental disability. It is important that our culture develops a better awareness …
Can Feeding Challenges in Infants and Toddlers Impact Language Development?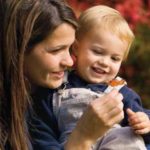 Parents may wonder if there is a causal relationship between early feeding experiences and language development in toddlers.
There are many recent studies that explore this relationship.  It is important to consider since a parent might make different decisions …
Available Evaluation and Treatment Include:
Specializing in children; Partnering with families!

Speech & OT of North Texas utilizes a partnership model for therapy. Evidence-based practices have established that children make the most significant strides in therapy when the families are an integral part of the process. This is why we ask that a family or approved caregiver join the therapist for the last 5 minutes of treatment. In some situations a family may want to stay longer. This time helps the family to better understand the strategies and structure that lead to success.
The therapist typically will provide "homework" or activities to be addressed between sessions. This "teamwork" time also gives the therapist and family the freedom to discuss progress, concerns and new strategies in a confidential environment. Following this model is the best use of a family's time and financial resources.
We are here to help your child meet their greatest potential within our scope of practice!
Listed below are a few Client Testimonials received by Speech & Occupational Therapy over the years!
Our child began receiving services from Speech & Occupational Therapy of North Texas about two and a half years ago.  We researched several therapy centers seeking the best treatment for our child.  We have not regretted our choice. The staff at Speech & Occupational Therapy of North Texas has an outstanding way of making our daughter feel comfortable and at home.  She knows several of the staff members by name due to her positive interactions with them.  She looks forward to seeing her therapist twice per week as is evidenced by her continued growth and development in both feeding and speech.  This has been a remarkable opportunity for our child to both learn and grow!