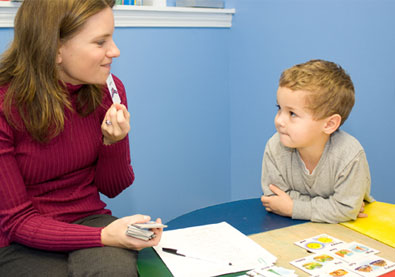 Pediatric Speech Pathologists are considered early intervention specialists in the areas of speech and language development.  Early intervention is critical for children that may have a developmental difference or who appear to be falling behind their same aged friends in language understanding or in the development of clear verbal speech.
Speech Language Pathologists who provide early intervention have specialized training in speech and language development for the very young child.  A detailed evaluation includes caregiver input, observation and standardized or criterion referenced tools.  This information is used to develop an individualized treatment plan.  Therapy for young children will be play based, using toys and games to motivate a child to interact and imitate targeted sounds or words.
To find out more about speech and language development, complete an online checklist for your child or learn about services available in the Murphy and Garland area, visit www.speechandot.com.