Speech Therapy Activities Using Flashcards
Delays in a speech in children are a regular occurrence. Speech therapy evaluates the child's speck ability, and the therapist can gauge how to work with them. It can help in various ways, from reducing stuttering, better speech articulation to boosting the child's communication and expression. Flashcards in speech therapy can be either of fun and engaging pictures or of the target words you want your child to master. In general, they use flashcards in speech therapy to help make the therapy fun and help in memorizing.
Flashcards Can Make Great Tools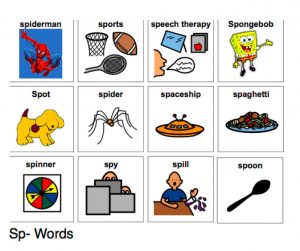 You can use either target words or pictures to make your flashcards more fun. One activity you can use flashcards in speech therapy is by creating music with the target words. This activity is fun and easy. Write the target words on the flashcard. Place them on the floor in a circular form. Then have the children surround it and repeat a sentence or a chant with the target words. Keep the circle moving, repeating the target words and the chants as often as possible.
Another fun activity to use flashcards in speech therapy is creating fitness and a cross-motor pattern using the flashcards. Write the target words or put a picture on the flashcards. You can either pin them on the wall or the floor.  Then have the students either do jumping jacks while repeating the target words on the flashcard or by stating the picture. This activity can be done repeatedly in whichever pattern makes it fun. They can include hopping, rubbing a specific body part, or any other motor activity to combine reading out the words on the flashcard.
Creating a pattern is another fun speech therapy activity to do using flashcards. First, prepare the flashcards. Then pin them on a board, floor, or any flat surface. Now create patterns – they might be grid patterns, circles, or any fun pattern. As the student says aloud the target word, let them place a mark on the card or create a new, unique design. Repeat this while saying sentences as much as possible. Let every student participate in creating their pattern.
You can also include a "read, memorize, and around the room" activity using the flashcard during speech therapy. After listing the target words on a flashcard, let the students read as many times as possible out loud. Ask them to commit the terms to memory. Then send them to different parts of the room alone to write as many target words as they can remember.
Call Us to Set Up an Appointment for Your Child
To book appointments or to find out further information, give us a call at (972)424-0148. Here at Speech and Occupational Therapy of North Texas, we would love to help give your child the confidence and tools they need to thrive.