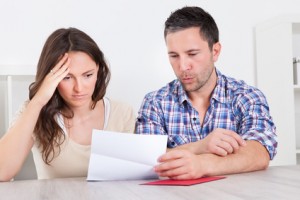 With the Affordable Care Act, families and individuals can more easily purchase health insurance coverage without concern about non-coverage for pre-existing conditions or fear of being denied a policy. However, there are challenges associated with high deductibles and co-pays. We may grow more accustom to the increased cost of health care. What we want to be assured that we will get the care we need for the high price we pay.
One aspect of the new policies that we may not be accustom to, is the limited coverage or exclusion of coverage for pediatric therapies, such as speech and occupational therapy.   Families question insurance representatives carefully, wanting to be sure they purchase a plan that will cover critical therapy treatments. However, in many cases, after the plan is in place, families find the policy exclusions prevent coverage for the most common childhood disorders. What is one of the most common languagedisorders? Developmental disorders.According to the National Institutes of Health (NIH),up to 1 out of every 20 children has symptoms of a language disorder. When the cause is unknown, it is called a developmental language disorder.For more information visit http://www.nlm.nih.gov/medlineplus/ency/article/001545.htm.
The fact that we don't always know the specific cause of a disorder does not typically make the disorder any less treatable or damaging to the individual. We can generally assume that there is a neurological base to speech and language disorders, whether it is related to motor planning, motor weakness or language centers of the brain.
One of the primary factors impacting coverage under the ACA plans is the requirement to meet the Essential Health Benefit Benchmarks. One of these benchmarks is coverage for habilitation. According to the NAIC (National Association of Insurance Commissioners) a definition of habilitation services would be "Health care services that help a person keep, learn or improve skills and functioning for daily living." The intent of including habilitation would have been to assure that these important treatments would be covered. However, at least initially, under the new healthcare law, each State has latitude in how the habilitation benefit is define, but it must meet certain criteria, one being it must be on parity in scope, amount, and duration to benefits covered for rehabilitation. Think of it this way – Habilitation is to develop a skill that was never present and rehabilitation is to help improve or bring back a skill that was lost. Texas opted out of defining habilitation, so presently by default, the benchmark goes to the largest small group plan, BCBS Best Choice PPO. This plan's coverage for pediatric speech therapy is narrow which allows all exchange plans to offer limited benefits for developmental disorders. If you have a stroke, you will probably have coverage. If you have a childhood articulation disorder, childhood apraxia or a stuttering disorder, you may not have coverage. Texas is covering autism under habilitation, which is considered a developmental disorder, but many other children with significant speech and language challenges may not have coverage.
Texas needs to develop a consumer friendly, more accurate definition for habilitation within its benchmarks and throughout the healthcare state laws. Whether we support the ACA we need to make it work in favor of families who are paying for insurance in good faith, counting on the coverage they need. Interested families should contact their legislator to voice concerns over the narrow definition of habilitation in the state of Texas.
A great resource for understanding insurance can be found at
http://www.naic.org/documents/committees_b_consumer_information_ppaca_glossary.pdf
A good source for learning about the Essential Health Benefits can be found at
https://www.healthcare.gov/what-does-marketplace-health-insurance-cover/