We all require the use our hands to perform important everyday tasks.  From an early age we use fine motor skills to facilitate playing, eating, writing, and communicating with others. As a parents, it is important to encourage development of fine motor skills to improve your child's independence and sense of accomplishment within school, home, and community settings. Developing fine motor skills will allow your child to explore and learn in new ways that won't seem as much work as it is fun. Occupational therapists evaluate and treat fine motor disorders.  Speech & Occupational Therapy of North Texas provides pediatric occupational therapy at our Frisco and McKinney locations.   Here are some ideas from our occupational therapists on how to improve your child's fine motor skills as part of play.
0-6 Months of Age:
Use bright colored dangly toys with the child laying on his or her back and stomach. The child will need to be able to determine visual distance between his or her hand and the object, open and close fingers with enough force to grasp and retain the object.
Rattles: Rattles are great toys which attract and activate the child's auditory system as well as visual and tactile system. Place rattles either in midline or across the child to improve the ability to cross midline.
7-12 Months of Age:
Blocks & large construction sets: At this age as a child starts to develop fine motor skills, the grasp pattern will also change from a gross grasp (raking) to use a pincer and tripod grasp. This will be more evident when your child picks up blocks. A child will initially grasp objects using the inside of the hand but you will want to assist the child in starting to  reach and hold objects with the palmar and radial side of their hand.  Blocks are a great tool to develop a child's visual motor integration, eye hand coordination, and fine motor skills.
12-24 Months of Age:
Imaginative Play workshops (such as toy kitchens and tool benches) which use pretend play, are a great way to develop hand strength and manual dexterity. Manipulating tools is very important and will translate to everyday use including feeding using a fork and spoon. You can also use ice cream scoopers to scoop sand, soft dirt, or foam to facilitate pronation and supination of the wrist to neutral to feed dolls and eventually self-feed. These are excellent activities for children experiencing feeding challenges, as well. If you have concerns about your toddler's feeding skills, Speech & Occupational Therapy of North Texas provides feeding therapy in Frisco, Plano and McKinney Clinics.
Pay-Doh – Have your child scoop, stab, cut, and pinch pieces of playdoh. Playdoh also has many creation sets which enable a child to develop hand strength by manipulating and maintaining isometric contractions to use.
Musical instruments – Musical instruments can enhance children's coordination, improve listening respiratory, and fine motor skills.
Puzzles: Melissa and Doug are my"go to" for the majority of my puzzles. Many puzzles are available that include sound and lights –  and depending if the puzzle pieces have knobs in them-  can also facilitate and strengthen fine motor skills.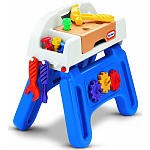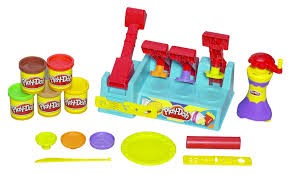 25-36 Months of Age:
Imaginary play: Have your child hold imaginary tea parties, picnics, or meals. This will improve self-feeding abilities using a fork and spoon.
Tweezer games: Tweezer games are a great way to develop hand strength and skills including cutting with scissors and writing with pencils. When using tweezers or tongs, the child has to learn to separate the two sides of his or her hands and strengthen the radial side of the hand. Some games parents can buy to facilitate hand strength and motor planning include Hungry Dog, Scatterpillar Scramble, Sneaky Snacky Squirrel Game, and Bed Bugs. Parents can also make their own tongs using two chopsticks tied together at the top using a rubber band.
Speech & Occupational Therapy of North Texas provides speech therapy and occupational therapy in Plano, McKinney, and Frisco.  We are network providers for many insurance plans.  For more information about our services call us at 972-424-0148.  We would be happy to answer any questions about your child's development and see how we may be of service to you!