Communication disorders come in various forms. While some forms disorders develop as a symptom of a psychological disorder affecting the brain, other forms are caused by physiological disorder affecting the oral cavity. In many cases of communication disorders, complications with speech can be dampened or even resolved with the help of a speech language pathologist.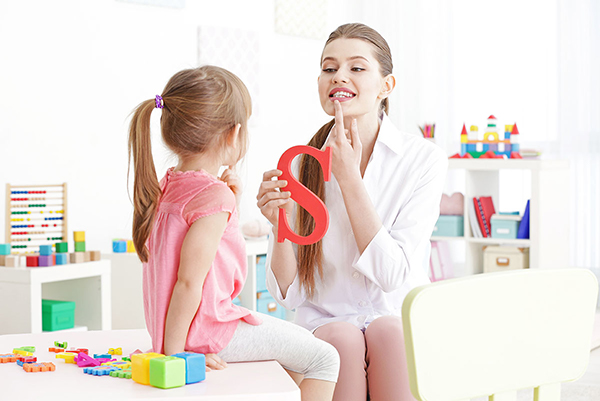 Because communication disorders stem from many causes, it's possible to view a speech language pathologist as part doctor and part language expert. Language pathologists can help people suffering from a wide range of disorders, including language disorder, speech-sound disorder, childhood fluency disorder, and social disorders.
Common signs of communication disorders include stuttering, short and broken sentences, very limited vocabulary, incorrect word order when speaking, and trouble with speaking to other children. For developing children as young as 4-7 months, it's still to identify a possible communication disorder.
Our language pathologists at Speech & Occupational Therapy of North Texas have great success at resolving communication issues in children. The way this is done is by starting with a consultation visit where our language pathologist will assess a child and determine their particular communication disorder.
During a child's consultation appointment, there are many ways to determine the cause of their communication disorder. It's possible that our pathologist will only have a conversation to determine the disorder, however, it's also common to administer standardized speech tests to more clearly identify the disorder.
After a child's communication is identified, our pathologists can begin to treat their condition. Because there are so many types of communication disorder, treatment will vary depending on the condition. Most commonly, children will enter speech therapy to help with their condition, however, surgery may be the solution. The amount of time a child needs to attend speech therapy is highly dependent on many factors, however, the ultimate goal of speech therapy is to get a child to speak as close to naturally as possible.
Starting early on speech therapy is important to a child's success in school and their ability to overcome their communication disorder. It's possible to fully correct a communication disorder if action is taken early enough. If you have any more questions or think your child may have a communication disorder, please come to our office for a visit. We're located in Plano, Texas on 14th street. Our phone number is 972-424-0148, and we'll be happy to help you schedule an appointment!