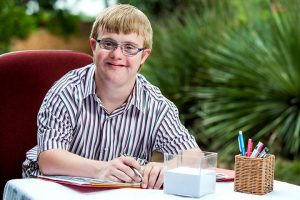 Helping Activities for Autistic Teenager in Home
As your autistic child becomes a teen, you'll want to do everything within your power to help them feel "normal" so they can have a successful life. Fortunately, there are many things that you can do around your home to make this happen.
Have Your Teen Read Simple, but Interesting Books
Reading is important because it keeps your teen's brain active by improving their listening and comprehension skills. It also enhances their cognitive functioning. This is especially true of educational, nonfiction, and scientific books. Make sure you include this in your teen's routine.
Encourage Your Teen to Listen to Music or Take Part in Music Therapy
Music is therapeutic. It also helps with the efficient development of speech and language, as well as memory abilities while improving your teen's life and encouraging better behavior from them. All this happens because music is relaxing so it reduces anxiety. There are several ways you can incorporate music into your daily routine by encouraging your teen to listen to several interesting songs each day.
Give Your Teen Puzzles to Do in Their Free Time
Puzzles teach teens how to put the different parts together to create something that's meaningful. Most autistic teens are quite skilled visually, so they will enjoy working on puzzles. Their hyper-focus will enable them to sit for hours, until the puzzle is finally solved, which is why it's great to have them on hand when your teen is feeling restless. Puzzles can also help your teen with their creative, cognitive, speech, and communication skills. Make sure you choose a puzzle that is appropriately difficult for your teen. When your teen is engaging in putting the puzzle together, make sure that you discuss what he's thinking and doing so that you help him strengthen his communication skills, but never push or rush him.
Encourage Your Teen to Draw
Art is therapeutic, but when done with friends, it's also a great social outlet. Now, thanks to technology, you can combine both with the Draw Something app that lets you send messages back and forth with friends and family members in the form of pictures you draw. It's a great way to help your teen be creative and express themselves while also learning to understand what other people are saying.
While these activities will help your autistic teen around the house, you may find that they still need additional help with their daily activities. If you live near Plano, Texas your additional help should come from Speech & OT. Over the years they've helped numerous families. Give them a call so they can help yours, too.