Can Feeding Challenges in Infants and Toddlers Impact Language Development?
Parents may wonder if there is a causal relationship between early feeding experiences and language development in toddlers.
There are many recent studies that explore this relationship.  It is important to consider since a parent might make different decisions about feeding and speech therapy, based on whether there is a causal relationship or an associated relationship.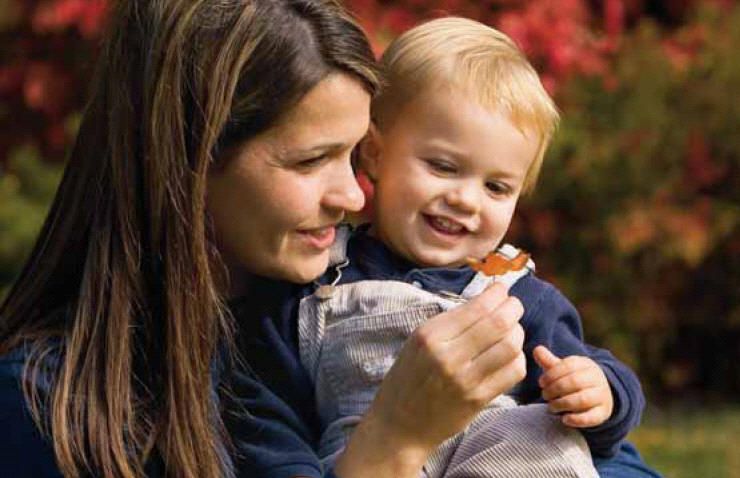 Some studies find a causal relationship between habits of sucking on a pacifier or fingers and developing dentition. Use of a bottle for feeding can also lead to further malocclusions, as well as under use of important oral musculature.  These oral/dental formations can impact articulation as a toddler begins to use verbal speech. In some research, breastfeeding is recommended as the best method of feeding infants
"Both habits (sucking habits referenced above) had effects on developing dentition, most notably on upper labial segment alignment and the development of anterior open bites and posterior cross bites.  In one study involving 108 children, a significant association between children who were bottle fed and presence of anteroposterior malocclusion was reported. Breastfeeding was also found to decrease the risk of getting this type of malocclusion. The investigators noted that when bottle feeding occurs, only the buccinator muscles and the orbicular muscle(s) of the mouth are exerted without stimulating other muscles. They concluded sucking only during breastfeeding promotes correct muscle activity, and thus proper development of the oral motor structures."
Barbosa, Vasquez, Parada, Gonzalez, Jackson, Yanez, Gelaye, Fitzpatrick
(BioMed Central, Ltd, 2009)
This research further suggested that an infant be breastfed until 9 months of age (without introducing a bottle), since this develops the appropriate muscles and strength for speech.  This muscle development is important and can support good articulation.  However children who use a bottle from an early age will typically still develop intelligible speech and may not experience any articulation challenges atypical for their age.   Breast milk has also been associated with better cognition, possibly related to the high nutritional value of breast milk.   This would be considered a very important causal relationship between early feeding and verbal speech development and receptive/expressive language skills.
Another study examined the association between feeding difficulty and language delay in preterm infants who were born at 26 weeks or less gestation.   The researchers hypothesized that there would be a greater risk of language delay for these premature babies who experienced early feeding difficulties;   "Given that feeding and sucking behaviors are one of the earliest manifestations of motor control in a newborn which utilize overlapping neural pathways involved in both feeding and language."(McFarland and Tremblay, 2006 (PubMed))  So this would indicate an associated relationship where both challenges arise from the same neurological deficits/delays.
Because the neurological systems involved in the development of oral motor movement for speech/language and feeding are associated, we often think that perhaps improvement in one skill, such as feeding, will translate to improvement in other skills, such as speech and language.  Or we may think that an inability to develop one skill will mean that the others skills will be negatively affected.  These ideas make sense. Particularly with developmental disabilities, a child experiencing difficulty with oral-motor control in feeding, will typically have similar oral-motor control challenges in speech-sound production.  However, it is unwise to make generalizations without looking at the individual child.  For instance, a toddler may have a physical illness but no developmental disorder and be tube fed for a long period of time.  They may not have used the sucking and chewing motor skills important for early feeding, but will frequently have normal speech development.  A child with an autism spectrum disorder may experience no difficulties with feeding and yet have great difficulty with the motor planning for speech necessary for developing verbal language.
An important take away from all of this information is to consider breast feeding for the first nine months of an infant's life before introducing a bottle.  If the infant is premature, breastfeeding should continue for a longer period of time.   Also, discourage infants and toddlers from finger sucking and use of pacifiers.  These steps can lead to:
Better brain development which can positively impact language development
More typical oral-dental development which impacts articulation
Other associated relationships may not mean that improvement in one skill will definitely improve another skill. However, there seems to be some evidence that improving certain oral motor patterns and strengthening muscles used for eating may translate into helping later developing motor planning and motor strength for articulation.
If your infant or toddler has in the past, or is currently experiencing feeding challenges or speech and language delays, it is very important to discuss this with your pediatrician.  Early intervention is critical for the best feeding, speech and language outcomes for young children. If you or your pediatrician has concerns, it would be wise to pursue an evaluation with a speech-language pathologist experienced with feeding and speech disorders to determine if your toddler would benefit from therapy.  Speech & Occupational Therapy of North Texas has clinics located in East Plano, McKinney and Frisco.  Please call our office at 972-424-0148 if we can answer questions about evaluations and insurance.  We are here to assist you and your child!
For more information on this topic, visit:
https://www.ncbi.nlm.nih.gov/pmc/articles/PMC3755022/
http://www.new-vis.com/fym/papers/p-feed8.htm
https://bmcpediatr.biomedcentral.com/articles/10.1186/1471-2431-9-66
https://www.mambaby.com/uploads/tx_dddownload/Abstract4060.pdf
https://news.brown.edu/articles/2013/06/breastfeeding