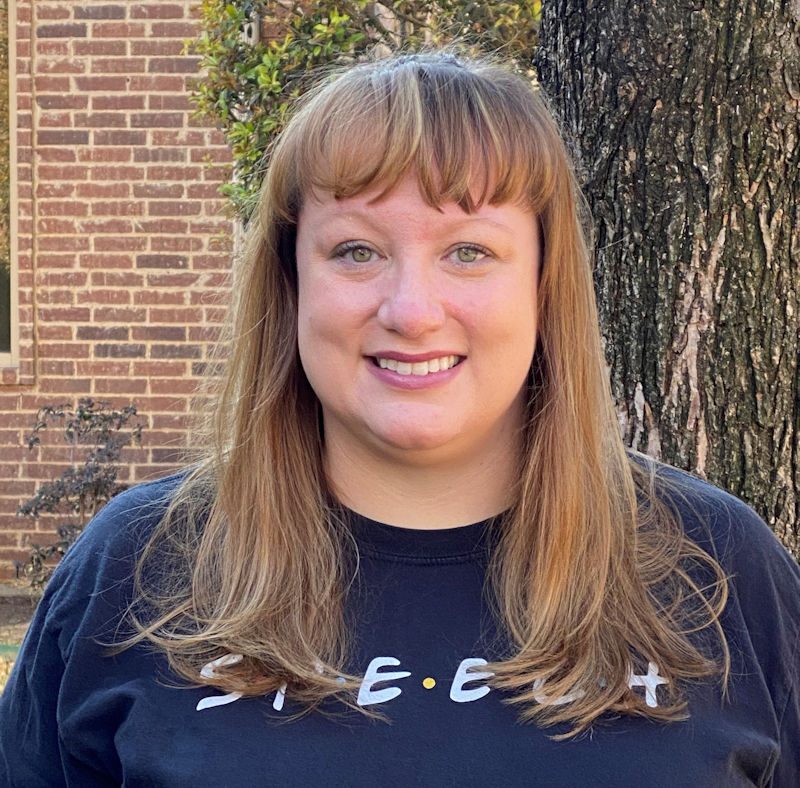 I have always wanted to work with children and initially started college studying elementary education.  I stumbled on speech pathology after my freshmen year and loved that it combined education with a medical background.  I received my B.S. in Speech Language Pathology and Audiology from the University of Texas at Dallas in 2003, and my M.S. in Speech Language Pathology from the University of North Texas in 2005.
I began my career working in a local school district at the elementary level, with a large focus on preschool populations (e.g. Preschool Program for Children with Disabilities, Head Start).  After 3 years, I moved to a private practice in Richardson, loving the chance to work one-on-one with toddlers up to adults.  It was during my 6 years in this setting I got to learn significantly about working with apraxia of speech, augmentative and alternative communication and autism.  I was able to move to a pediatric home health company where I had the pleasure of serving as a speech therapy supervisor for a team of SLPs in the Dallas area.  I was able to supervise clinical interns, assistants in speech pathology, train new hires and maintain a small caseload of my own.  Before coming to Speech and OT in 2018, I worked for almost a year at Early Childhood Intervention.
My primary interests include receptive/expressive language delays, autism spectrum disorders, and apraxia of speech.  I love helping a child find their voice using a total communication approach to learning.  I have training in Picture Exchange Communication, numerous high and low tech speech generating devices, visual cues for speech production and understanding of basic sign language.  I want to give families the tools they need to help their child communicate in the most efficient way possible.
I am finishing up a MBA in Healthcare Management and am excited to be the team leader at Speech and OT.  We have an amazing, well-educated team of therapists!  I love being able to provide support to each of them so that they can utilize their gifts and talents in a great working environment.