Speech & Occupational Therapy of North Texas – Serving the communities of Allen, Carrollton, Celina, Frisco, Garland, Little Elm,  McKinney, Melissa, Murphy, Plano,  Prosper, Richardson, and Wylie
In business since 2001, Speech & Occupational Therapy of North Texas has provided excellent pediatric therapy to our community for over a decade. It has always been our goal to create a nurturing and welcoming environment for clients and families.
Each of our locations strives to keep a personal small clinic atmosphere, while at the same time providing the highest quality evidence-based treatment and family training. While we want to remain personal in our services, we couple this goal with up-to-date information technology systems demanded by healthcare today.
Speech & Occupational Therapy of North Texas is thankful for the opportunity to be a sponsor for the 2016 Mulligans & Miracles Golf Classic, which benefits the Miracle League of Frisco.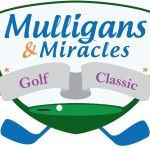 Speech & Occupational Therapy of North Texas has provided pediatric therapy services throughout Collin County for over 15 years, with locations in Plano, Frisco and McKinney.
Hot Fun in the Summer Time!
Many parents today will not recognize the catchy title to the popular Sly & the Family Stone tune from the early 70's. But grandparents will!!
This song brings back feelings of lazy, laid back summer days. For families with young children, summer may not feel too carefree! Especially in the busy communities of Collin County. So what can you do with long summer days to keep everyone occupied in healthy ways?
Available Evaluation and Treatment Include:
Specializing in children; Partnering with families!

Speech & OT of North Texas utilizes a partnership model for therapy. Evidence-based practices have established that children make the most significant strides in therapy when the families are an integral part of the process. This is why we ask that a family or approved caregiver join the therapist for the last 5 minutes of treatment. In some situations a family may want to stay longer. This time helps the family to better understand the strategies and structure that lead to success.
The therapist typically will provide "homework" or activities to be addressed between sessions. This "teamwork" time also gives the therapist and family the freedom to discuss progress, concerns and new strategies in a confidential environment. Following this model is the best use of a family's time and financial resources.
We are here to help your child meet their greatest potential within our scope of practice!
Listed below are a few Client Testimonials received by Speech & Occupational Therapy over the years!
My 3-year old son, Aidan, has a serious speech delay, so we took him to Speech and Occupational Therapy for help. The staff is very organized. They got us in right away, tested my son, and immediately knew how to help him. He is so happy at Speech and Occupational Therapy! Thank you!